Insurance Networking / Referral Program for Contractors & Property Managers
Public adjusters and attorneys are the only entities by law able to represent the interests of the insured and negotiate with the insurance company. General Contractors including "insurance restoration contractors" do not have the experience and licensing required to deal with insurance companies. Contractors are not able to represent an insured or negotiate with the insurer by law, with harsh punishments to the extent of serious jail time and thousands of dollars in fines.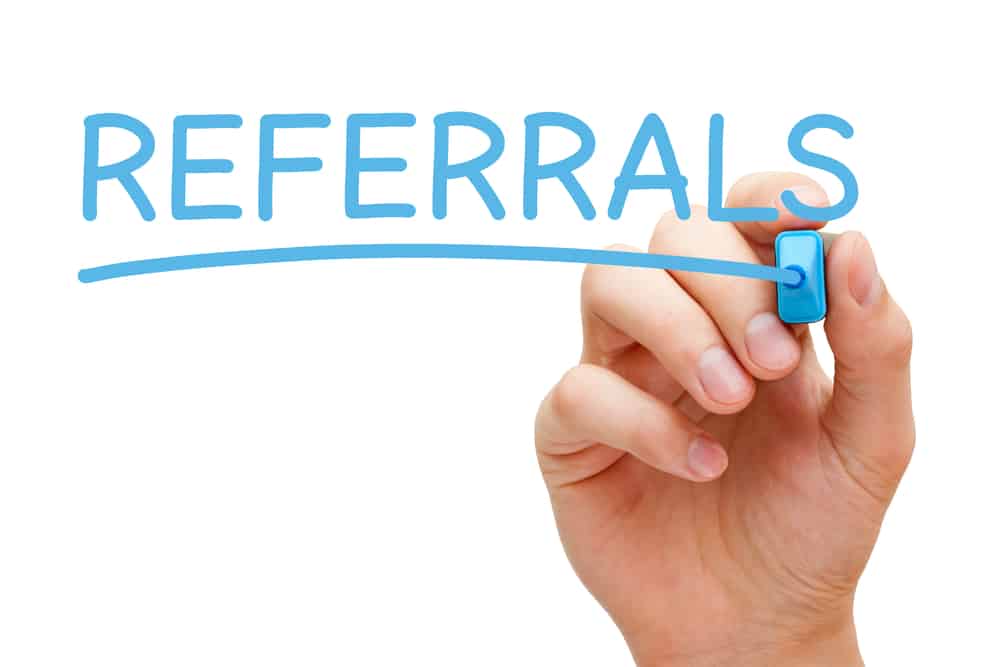 What contractors can do without a public adjuster license:
What contractors cannot do:
Here are two cases where the contractors were acting as Public Adjusters without a license (UPPA):
33 Carpenters Construction vs. State Farm      Maryland Insurance Admin issues Penalties of $500,000
If you are a contractor, whether it be a roofing company, tree removal service, plumber, water mitigation company, or other type of restoration contractor, do not let this dissuade you.  You have an ally in the business of Insurance work. Public Adjusters can legally negotiate the claims for the insureds.
By working together on insurance claims, we can obtain favorable outcomes for the insured. In our partnership, each can use their skills to recover the maximum possible settlement for the insured. We bring an abundance of knowledge in understanding the insurance process, required repairs, and estimated costs of getting properties back to their original pre-loss condition after the damage has occurred.
We can help with the claims process including but not limited to any of the following:
Did you know that Public Adjusters get 747% higher payouts (on average) for policyholders than they get on their own? A study conducted by Oppaga (the government entity) proved this when looking over just one insurance company's claims. When a policyholder files a claim on their own, they receive a payout of about $2,029.00. When they used a Public Adjuster the claim payout, on the same claim, was around $17,187.00. See full Oppaga report here. This is about the average increase we see daily.
We ask that you refer your insurance jobs to us, so we can ensure that you're receiving a fair amount to complete the necessary repairs. We make a percentage of the claim and our name gets out there one person at a time. Disaster Recovery Adjusters is compliant with the state. Our company is based on honesty. We win our negotiations with legitimate points, so you can feel self-assured that we are helping the property owners and each other.
Growing and Scaling your Construction Company
Our claims system allows contractors to get paid quickly at higher profit margins!
This working relationship's main objectives are to save time, faster and fair settlements, and protection of rights for all parties involved. This empowers contractors to acquire more jobs, increased revenue and cut down loss ratios. Contractors can invest more time scaling and growing their company while we handle all the paperwork, estimates, follow-ups, and negotiations with the insurance company.
The benefits of partnering with Disaster Recovery Adjusters include:
Get Rid of the Aggravation by working with Disaster Recovery Adjusters!
Disaster Recovery Adjusters was founded by Jeremy Wiseman to serve property owners and contractors during the claims process. Jeremy has settled millions of dollars in claims with Nationwide Insurance and Disaster Recovery Adjusters. He was one of the top large loss adjusters in the country during his stint with Nationwide and served on their Property Advisory Committee in the Mid- Atlantic region for two terms and was the subject matter expert in Xactimate for the Northeast region. Prior to Nationwide, he worked on million-dollar construction projects for the Greater Carpenters Union of Western Pennsylvania. His expertise and knowledge in the adjustment of large and complex property claims make him a valuable advocate for the client.
Our percentage of the insurance settlement is based on a sliding scale for the in-network contractors and is usually between 5% and 20%. This fee is usually taken out of the settlement check and then redistributed to the insured. For applicable states when the insureds hire an in-network contractor to perform the repairs paid by the insurance company, the public adjuster fee is waived and collected from the in-network contractor.  
You can't become a success all on your own. To get where you're wanting to go, you'll need to have the right team working with you and helping you along the way. By letting us focus on the insurance company, you'll be sure to generate higher profits for your company. 
The first 48 hours after a disaster are crucial. The steps you take in the beginning will have a significant impact on the outcome of the insurance claim. We see it all too often, an insured or contractor compromising their position because they were not represented by a licensed professional from the onset of the claim. Often, our services are requested after the insured or contractor has received a partial settlement or after the irreparable damage is done to settling the loss. It's best to involve us at the beginning to turn a good claim into a great claim, instead of on the back end to turn a bad claim into a good claim.
We understand the insurance techniques inside and out that will prevent miscommunication between you and the insurance company and will also let you know if the rights of the insured are being neglected. It also gives you a third-party resource who can act as a witness in case more aggressive action is required to obtain a just recovery. We're there to look out for the insureds best interest!
Contractors-Property Managers Networking and Referrals Program
We offer a top-notch contractor and property management networking and referral program for general contractors, plumbers, realtors, water & fire damage restoration, roofing contractors, property managers, HVAC contractors, mold remediation, and all others in Pennsylvania, Virginia, and West Virginia. To enroll, simply complete the form below.
Contractors-Property Managers
Referral Program Application Form